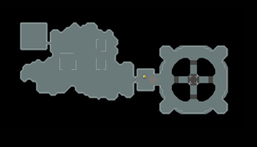 Ancient Cavern in the God Wars Dungeon

P ower defines Nex. Even the gods of Gielinor stood alert when her name was said in hushed tones all those centuries ago. Her name is chaos and oblivion personified. So powerful was she that the gods, despite all their troubles, pooled their resources to stop this force of nature in its tracks.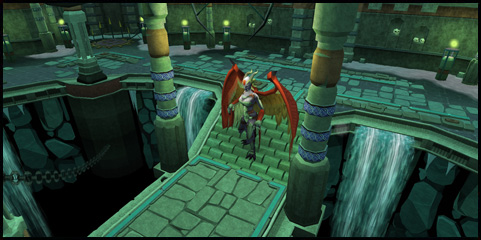 The battle could only end in stalemate; an unstoppable force colliding with an immovable object. Though Nex wasn't defeated, she was weakened and imprisoned, her powers blunted. But, with her strength drained of its original ferocity, Nex is still unmatched within the God Wars Dungeon, with a combat level exceeding 200.
Nex is not alone in her prison habitat. At the four corners of her chamber stand dedicated servants, who have formed a symbolic relationship with their master. Her servants are incredibly powerful mages, each a master of their respective element. They are Fumas, breather of smoke; Umbra, caster of shadow; Cruor, drinker of blood; and Glacies, master of ice.
Nex's elemental army hide their true appearance beneath daunting, evil-looking masks, while their robes give an indication of the element they're attuned to. Nex will do all she can to protect her servants when battling deep within the confines of the Ancient Prison. They repay the favor by fighting with their lives to protect their all-powerful master. Vanquishing one mage after another, though, may severely reduce Nex's unearthly powers.

Torva full helm

Torva platebody

Torva platelegs

Torva boots

Torva gloves

Virtus mask

Virtus robe top

Virtus robe legs

Virtus boots

Virtus gloves

Pernix cowl

Pernix body

Pernix chaps

Pernix boots

Pernix gloves

Zaryte bow