Champions' guild
Legends' guild
Varrock Palace
Falador Castle
Al Kharid Palace
East Ardougne Castle
Rellekka
Miscellania
Brimhaven
Yanille
Lumbridge graveyard
F ew people have survived as many adventures as Xenia. She's a true veteran, a pioneer from generation's past who has known some of history's greatest heroes: Radimus Erkle, Shanomi, Harrallak, and the Wise Old Man, to name but a few. Only now is she growing weary of adventure and battle. She's desperate to help uncover the latest generation of heroes to take up the mantle of protecting the world from unseen evils.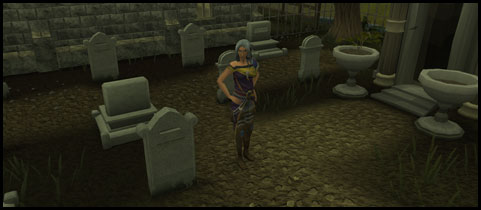 Not much is known about Xenia, but even a passing observer would acknowledge that she must have incredible power and instincts to have survived so many battles and wars. Xenia helped found the Champions', Heroes' and Legends' Guilds with the aim of cultivating Gielinor's natural talents, and will quest alongside heroes of all shapes and sizes in order to find those worthy of protecting the world from harm.
Xenia is one of the few to have travelled to the Eastern Lands, and will go as far as it takes to protect RuneScape.