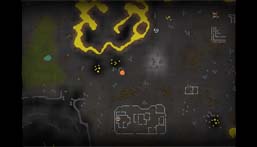 Spirit of Summer
Summer's End

The Wilderness:
The Corporeal Beast
T hose who have finished the Summer's End quest will know all about the Spirit Beast, an unnatural presence that feeds on the souls of the departed in another dimension. Defeating it there wasn't the end of its dreadful reign of terror; it gained a physical presence in Gielinor, making it one of the most almighty atrocities ever seen.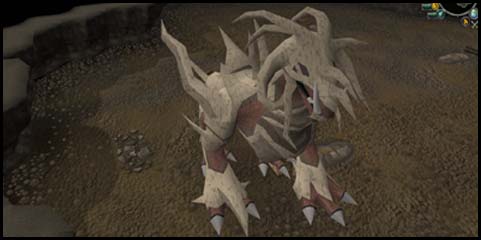 In the form of the Corporeal Beast, the physical manifestation of the Spirit Beast, it wanders the same multicombat area of the Wilderness. Of those who race to slay the beast, few come back alive, such is the magnitude of its power. It slaughters all in its wake without much effort, using a broad range of powerful attacks.
Should adventurers leave the cave to gather their bearings, the Corporeal Beast will fully regenerate itself, ready for the next wave of brave souls who think they can topple it. The Corporeal Beast is an incredibly aggressive, supernatural horror that will never find rest in this realm, and will rampage until someone with enough strength and guts fells it.
The Corporeal Beast attacks using magic and ranged, as well as a number of attacks that cannot be protected against using prayer. It's weakness, however, is to magic and stab attacks. The Corporeal Beast's dark core frequently leaps from its body to steal some of your life to feed itself. Fighting the Corporeal Beast can bring great rewards, as it is known to drop the holy elixir and sigils required to enhance a spirit shield.

Divine Sigil

Spectral Sigil

Holy Elixir

Spirit Shield

Arcane Sigil

Elysian Sigil